Grade: 2-3
Plant some seeds of knowledge using this complete plant unit.
This pack includes posters, life cycle of a plant booklet, vocabulary cards, graphic organizers, worksheets, writing prompts, inside a seed activity, and more.
This is a complete pack! Inside the packet, you will find:
Vocabulary cards:
seed, root, stem, leaves, flower, fruit, plant life cycle, photosynthesis, chlorophyll
Posters (colored and B&W):
Parts of a plant, Life cycle of a plant, The plant needs, Photosynthesis, Seed
Posters with description (laminate or place them in plastic pocket protector)
What is a plant?, Plant are important, Seeds, Roots, Leaves, Stem, Flower, Fruit, Vegetable, photosynthesis
Plant life cycle
Colored (full-page and half-page) and B&W (half-page)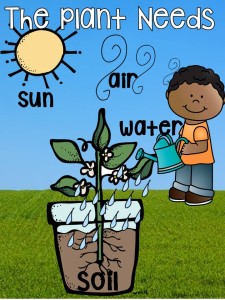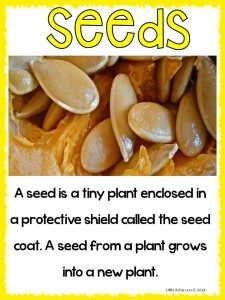 Seed
Inside a seed description and lab activity
Graphic organizers and writing pages
Plant observation pages
Writing prompts

Quizzes:
•True or False
•Multiple choice questions
Parts of a Plant Flap Book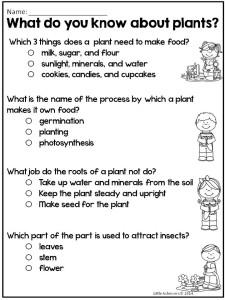 Thank you,
Happy Teaching!